Simone Sagovac, Project Director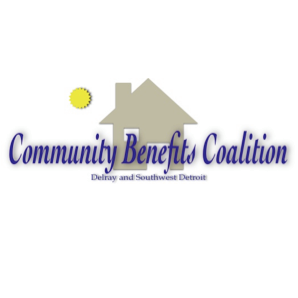 The Southwest Detroit Community Benefits Coalition is a community-initiated organization with an elected community board that has been working on behalf of hundreds of residents and other community stakeholders to identify the community's needs for mutually beneficial development in exchange for hosting the New International Trade Crossing (NITC) project.
Southwest Detroit hosts a number of transportation projects and heavy industries. As a result, residents bear many negative health and environmental burdens including heavy truck traffic, illegal dumping, and air and noise pollution. The Community Benefits Coalition is working to make sure that the NITC project brings economic growth to the region while also addressing the needs and concerns of the host community of Delray.
Current Research Interests Include:
• Environmental health & justice
• Land-use
• Air quality
• Noise pollution
• Asthma
• Community development
• Translation of research into policy
Website | Email | Phone: 313-554-3111 x105
Research Areas: Environmental Health, Environmental Justice, Land Use, Air Quality & Pollution, Asthma,